macOS Audio switch from bluetooth headphones to internal speakers solution
Since these few days I need to do some audio editing, I'm using Audacity software and I found that when using Audacity, the audio will automatically switch from the Bluetooth headphones to the built-in speaker, which means there is no sound from the headphones. However, if I use Apple's built-in software- GarageBand, it is fine.
In fact, this is not the first time I noticed the problem. The first time I discovered this problem was when I purchased a game called "Children of Morta" from GOG, I downloaded the game and played. But I thought this may be a problem arising from the "Children of Morta", because inside the game there is no option to change the audio & sound output.
After searching on the Internet, it seems that many people are facing the same problem.
I tried some solutions delete "com.apple.Bluetooth.plist", reset PRAM, reset Bluetooth module, but no luck, just like others people, none of them able to solve the problem. But, except reinstall macOS solution, and I really don't want to do it. I have been searching again on the Internet to find a better solution.
Suddenly, I thought that since Audacity is audio editing software, inside the software must have some audio output to set up right?
Great, I found an option on Audacity Preferences that allows users to set the output device. After changing the playback device to a Bluetooth headphones, I can finally listen the audio and edit the soundtrack through the Bluetooth headphones.
And not only Audacity, the game "Children Of Morta" I bought and downloaded from GOG now also works well when using Bluetooth headsets!
Here are the steps to fix macOS audio from Bluetooth headphones to built-in speaker:
1)Download Audacity https://www.audacityteam.org/download/mac/
2)Install Audacity and connect your bluetooth headphones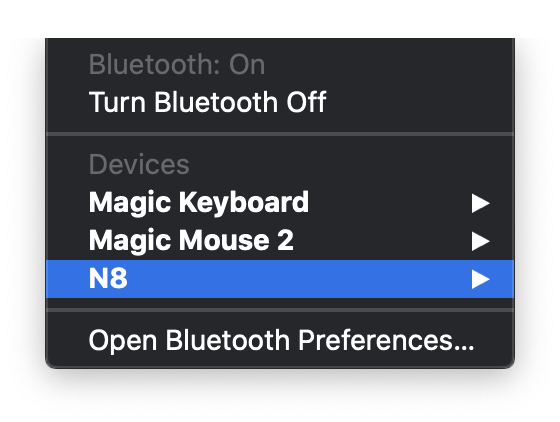 3)Open Audacity and click on top bar and go to "Preferences..."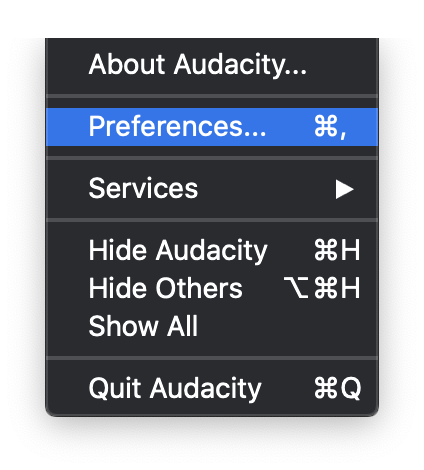 4)On Preferences pages Go to Devices page > On Playback section > Device change the "Build-in Output" to you bluetooth headphones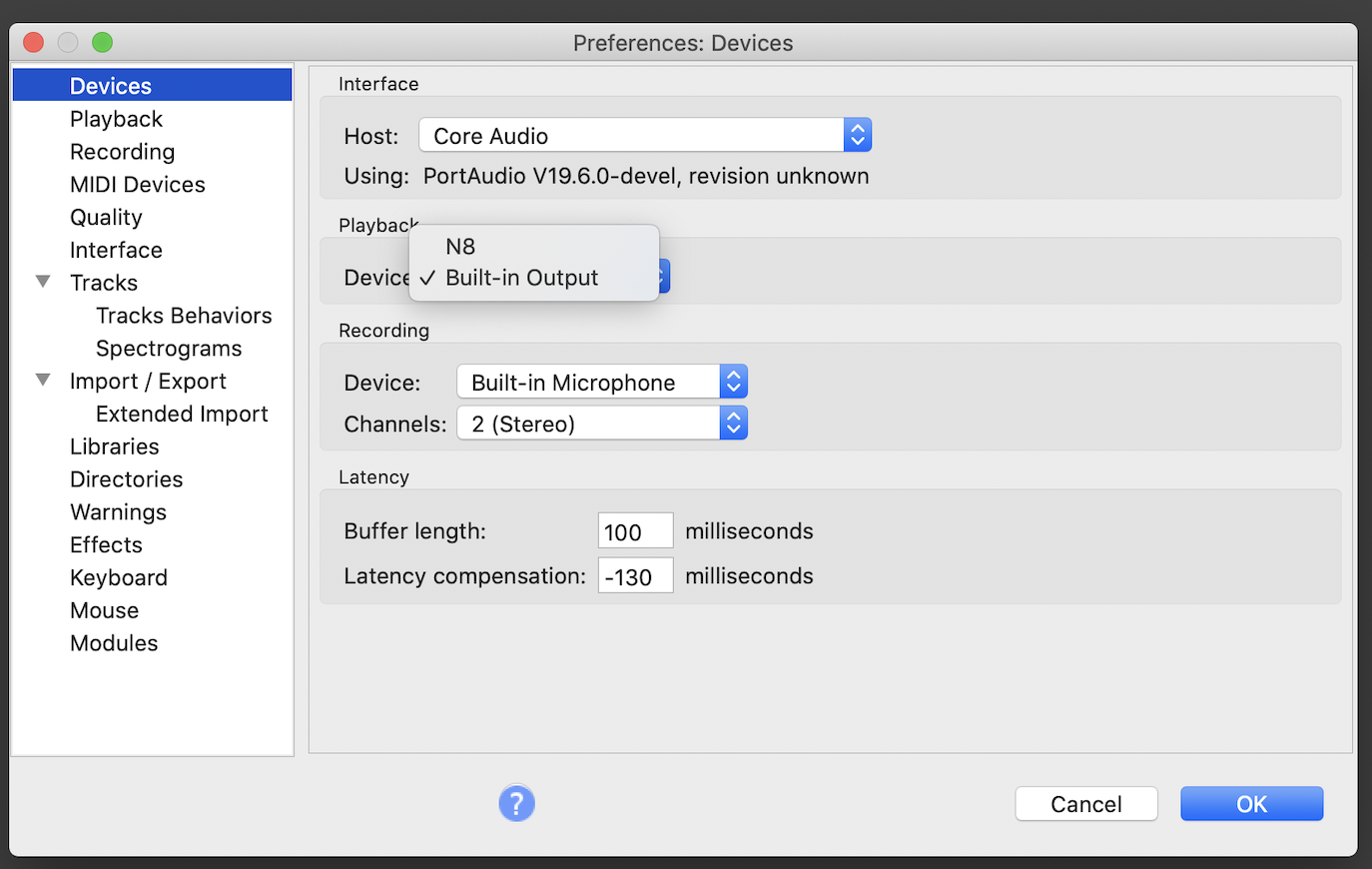 5)Done, You should can listen you audio from bluetooth headphones Now !
My hardware & software version
iMac (Retina 5K, 27-inch, 2019)
N8 Bluetooth 5.0 headphones
macOS Catalina version 10.15.7
Audacity 2.4.2